We guide towards understanding own authenticity and creating mutual prosperity through collaboration. We help our clients to achieve success, satisfaction, greater stability, and balance.
---
---

WE CHANGE THE WAY PEOPLE VIEW THEMSELVES AND THE WORLD
Transformation begins with changing our thinking and attitude, based on which we are able to change our behaviour, as well. Through our own unique concept, we help our clients to achieve lasting changes leading to greater work and personal satisfaction.

WE FOCUS ON APPLICATION
IN PRACTICE
After gaining the ability to look at a situation, yourself and others from different angles, it is essential to transfer these changes into everyday-life. Our approach and all our activities follow this aim, which is why we work with our clients systematically, long-term, and in-depth.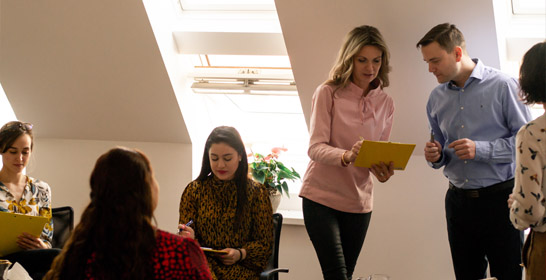 OUR APPROACH IS SYSTEMATIC AND UTILIZES LONG-TERM DEVELOPMENT
---
We offer transformational programs that integrate our experience with business-leadership, psychology and neuroscience. They include regular meetings – in the form of workshops, small group- and individual work, with many practical exercises and various techniques. Our program leaders are former managers from international business environments. At the same time, they are people, not theoreticians, who live transformatively in their everyday lives.
---
WE HAVE OUR OWN UNIQUE CONCEPT
---
We have had international success. Since 2013, our programs of authentic leadership have empowered 2000 leaders from more than 100 companies and 40 countries around the world, including Japan and the Middle East.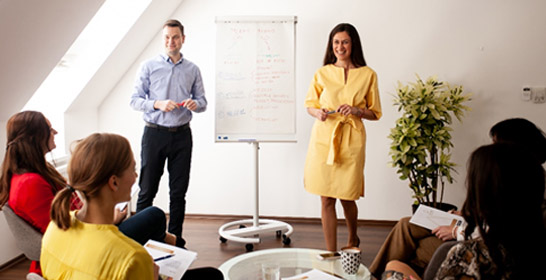 ---
OUR PROGRAMS AND ACTIVITIES
---
The path to success can be exhausting. The conscious choice of how we create it enables us to be successful and fulfilled at the same time. Based on our experience, we know that success and satisfaction need not to be separate. If we do things effectively and with ease, if we follow our talent, integrate our passions, and find purpose in what we do, we can reach it. Using the strength of the team and creating an environment of mutually beneficial cooperation will even accelerate it.
---
PROGRAMS FOR GROUPS
Strengthened cooperation
Acceleration of team potential
Utilization of team diversity
Increase of trust in the team
Better handling of stressful situations
INDIVIDUAL PROGRAMS
Deeper understanding of authentic self
Stronger acceptance of self and others
Conscious development of own potential
Success-creation with ease
Increased life satisfaction and balance
---
We have helped thousands of leaders from more than 100 companies across Europe, the Middle East and Asia.
---
---